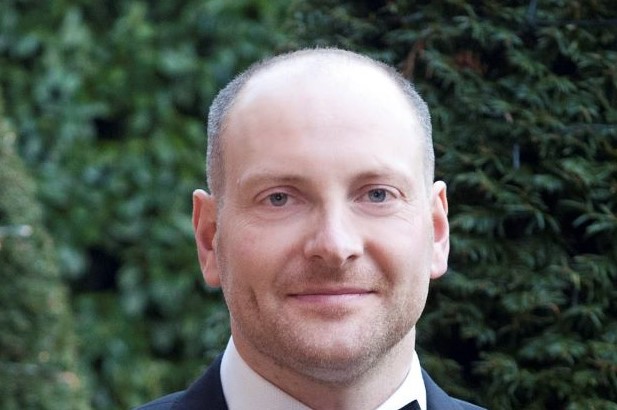 Ahead of World Earth Day on 22 April, Ross Buthee, Commercial Lead at Crown Commercial Service (CCS), blogs about his experience of developing the Print marketplace. This DfE-approved framework is an innovative, online purchasing portal built to responsibly meet the printing needs of the education sector, putting the power of making more sustainable choices in the hands of schools and trusts.
Schools and multi-academy trusts print thousands of items every year – materials such as exercise and workbooks, right through to stationery, parent communications and promotional items. For example, via the Print marketplace alone, we saw over 40,000 key stage workbooks, 11,500 prospectuses and school promotional items, 8,000 posters and 2,500 lanyards and branded merchandise ordered during the 2021/2022 academic year. The education sector clearly still has huge print requirements, so the question is, how do we make these more sustainable?
Due to concerns over climate change, the world is moving positively towards more sustainable ways of living and working and print is no exception. This is one of the reasons that CCS has partnered with APS Group and YPO to develop the Print marketplace, offering an online solution that makes it easier for print buyers to make more environmentally friendly buying decisions. This can be done in many ways. You can choose a specific grade of sustainability for your paper – right up to 100% recycled. The system doesn't have a minimum order quantity so the potential for wastage is significantly reduced. You can filter quotes based on delivery miles, meaning the closer your supplier, the less CO2 will be released into the atmosphere through transportation. The Print marketplace also supports your local economy, letting you choose a supplier based on locality. In addition to all this, 94% of our suppliers are SMEs, with over 300 apprentices employed across the supply chain.
I've already listed a few different ways you can make better print buying decisions, but we wanted to go one step further. For most orders you can also choose to offset residual carbon emissions on your print quotes, which 80% of customers choose to do where possible. With the help of Climate Impact Partners, specialist in carbon market solutions for climate action, customers who choose to offset their emissions provide finance to projects which are reducing emissions now, supporting the transition to a low carbon global economy.
Our offsetting programme supports projects that develop and operate sustainable infrastructure. Sustainable infrastructure projects accelerate the transition to renewable energy and decrease our dependence on fossil fuels. These large-scale technology solutions focus on the biggest sources of global emissions and reduce the carbon intensity of energy, transportation, and industry. In addition to the reduction of emissions these projects deliver several other benefits including affordable and clean energy, job creation and economic growth, and industry development and innovation.
One organisation that has chosen to make responsible buying decisions through the Print marketplace is The Malling School in Kent. Jake Osmond, Deputy MIS Manager, is responsible for arranging the purchase of print for the school.
"I have been using the Print marketplace since February 2022. The flexibility and ease of the system is a big draw for us. Each order can be totally bespoke, for example there are no minimum order quantities, and you don't have the hassle of going through a full tender process. The instant quote service is so quick for those smaller ad hoc jobs, and the range of filter options enable you to choose the perfect supplier for your requirements every time.
"The platform makes it easy to ensure that our print requirements are fulfilled in an environmentally friendly manner. There are a variety of different ways in which you can make sustainable choices by using the filter options, for example choosing a local supplier or the ability to offset carbon. Even if you only choose a couple within a specific quote, you know you're still making some small difference. For example, we choose FSC approved paper and opt to offset the CO2 emissions produced during the production and delivery process as standard on all the orders we place. Across 381 orders, our school have now offset 36,489kg of CO2e. On average this has cost just 72p per order.
"The Print marketplace has definitely contributed towards our organisational sustainability goals. The carbon offsetting within our print orders is helping us to get closer to carbon net zero, and the projects that the money goes to means we're contributing positively towards sustainability and social value on a global scale. 72 pence per order is a small price to pay to know that you're helping to make the world a better place.
"Print marketplace is a platform that has revolutionised how we produce resources for our students and has paved the way in how we now deliver our curriculum. I'm so grateful for all the support that has been provided since early last year. Every interaction has been a positive one, and the portal has allowed me to have an accurate snapshot of savings, sustainability, and value for money."
We are proud of the Print marketplace portal's commitment to sustainability and social value - it's a really easy way to contribute towards your organisation's environmental and social value goals. This, along with other initiatives, such as tree planting with The Woodland Trust as part of a Carbon Capture scheme, all demonstrate that CCS are serious about combatting climate change.
Are you ready to buy print for your school?
Visit GOV.UK to access the DfE-approved Print marketplace framework.
If you need additional support with buying print for your school, contact the Get help buying for schools service. We can help you navigate the buying process, buy compliantly, save you time, and secure great value for your school.
Follow our 'Buying for Schools' LinkedIn page for all the latest information, events, and webinars on offer to help you with your buying.
If you've found this article useful and want to learn more about how we're supporting schools, click 'sign up and manage updates' to subscribe to our blog and receive notifications when we next post.